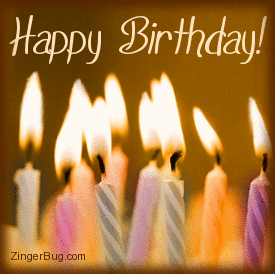 Happy 14th Birthday to a1blondie07!
Happy 19th Birthday to aardvark_three!
Happy 26th Birthday to ayanna3!
Happy 15th Birthday to bailie2cute12!
Happy 22nd Birthday to Kallik989409!
Happy 23rd Birthday to KaylahYoohoo!
Happy 16th Birthday to Kiolilo!
Happy 29th Birthday to marge!
Happy 14th Birthday to roxas!
Happy 16th Birthday to xxbrinday!

Bear

Officer






nikkibubbles40

Helpful Bear







HamptonBear

Chief Officer






kathybearycool

Jr Reporter






ashleyzerobear44

Associate Bear






Happy bearthdya to eveyrone! and to my friend alex

fufu118

Guide Bear







AshleyBeeLuv130

Friendly Bear






Happy Birthday everyone!

CarlyAllHeart261

Forum Assist/Events Planner





Happy happy birthday

colinpink

Officer/Zoo Keeper





happy birthday hope you have a wonderful birthday.

winter

BABV Events Planner





HAPPY BIRTHDAY I HOPE ALL UR DREAMS COME TRUE =]

PattyAdorable19

Novice Bear







---
Permissions in this forum:
You
cannot
reply to topics in this forum