Sonny Slowpoke (aka BearHugger) got featured in the bearville times!!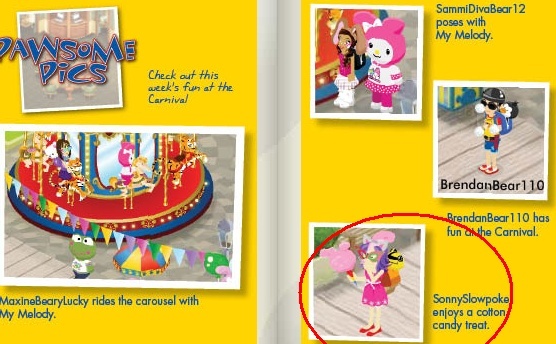 Congrats BH!!!

CarlyAllHeart261

Forum Assist/Events Planner





Cool!! Congratz BH!

LoraDazzle4

BABV Events Planner





Wow that is awesome congrats!

GreenEarthGirl123

BABV Events Planner






hallecat321

Helpful Bear






That's awesome! Congrats!

❤Crystal❤

BABV Events Planner





Aww, so cool! Yay a BGF member made it on the Bearville Times! Yay, congratz BH!

Kellz

Forum Events Planner





awesome i wish i was featured but oh well at least i know someone who has been

xXBlackCatXx

Novice Bear






Yeah, I saw that! I forgot to post it on here

Nice second eye, though. Lol,
Cubgrats, BH!

~Rain~

Guide Bear







PrincessRachel

BABV Events Planner





Congrats and you look really fabulous! I love your mask and your cotton candy move!

muffinatormanic

Forum Assist





---
Permissions in this forum:
You
cannot
reply to topics in this forum