So basically I was just completing my Daily Tasks in Beach Volleyball.. And apparently I clicked the High Scores button and saw something really random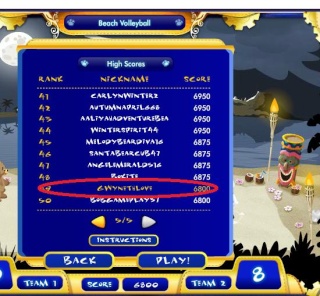 YES. WINNERRRRRRRRRRRRRRRRRR!!!!!! XDBut the bad thing is I'm number 49... ._.Atleast I made an acheivement of ACTUALLY promoting myself to 2,000 random Bearville citizens >.<Yay me..

GwynethLove

BABV Events Planner





Being in the top 50 is something to be proud of for sure! Good job!  

GlitterL

Officer






Kellz

Forum Events Planner






Jayda❤

Novice Bear







---
Permissions in this forum:
You
cannot
reply to topics in this forum